Let me just say, these chillis are NOT spicy! I fact, I have added chilli into the filling, which of course is optional. So don't be afraid to try this out.
I have used Turkish green chillis which have very little heat and you can equally use the shorter chilli peppers and deseed them take out any heat.
You'll find many variations of this recipe, some of which use coconut or nuts for the filling. My version is nut-free, gluten-free, and completely vegan with the characteristic tanginess derived from amchur (mango powder). You could also use tamarind or lime or lemon juice as an alternative.
Enjoy as a starter, or a side with your meal or serve as a finger food to add some pizzazz to your party menu 😆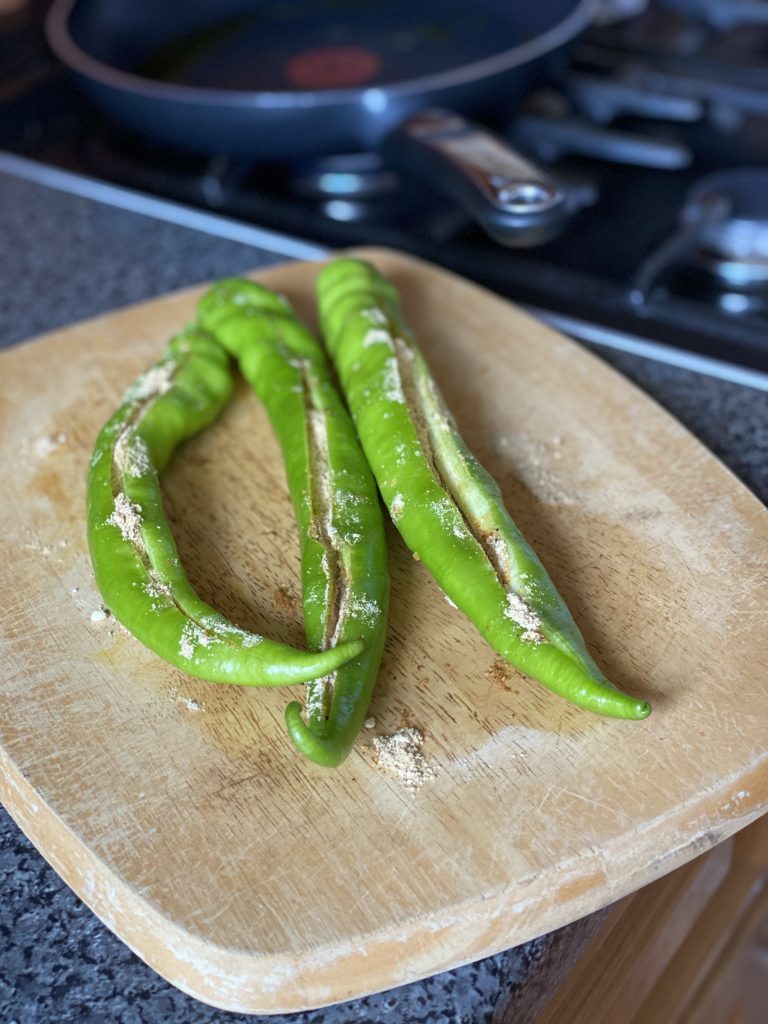 Prep time: 5 mins
Cooking time: 12 mins
Serves: 1 – 3
Ingredients
3 long Turkish green chillis
2 tbsp gram flour
1/4 tsp ground turmeric
1/2 tsp ground cumin
1/2 tsp ground coriander
1/2 tsp chilli powder
1 /2 tsp Chaat Masala
1 tsp amchur (mango powder)
Sat to taste (I used 1/2 tsp)
2 tbsp oil + 5 pumps spray oil
Method
Dry roast the gram flour gently for 3-4 minutes until golden.
Stir in all the spices and salt and continue to roast until fragrant and the spices change colour. Remove from heat and set aside to cool slightly.
Slit the chillis lengthwise to open and fill with the spices.
Pour the oil into a large frying pan and heat over a medium heat.
Place the chillis split side up and spray all over with oil. Cover and cook for 5-6 mins or until char marks appear on the underside.
Remove the lid, turn over the chillis and cook the other side for another 3-4 mins – char marks should appear again. Turn over sideways to ensure cook even cooking.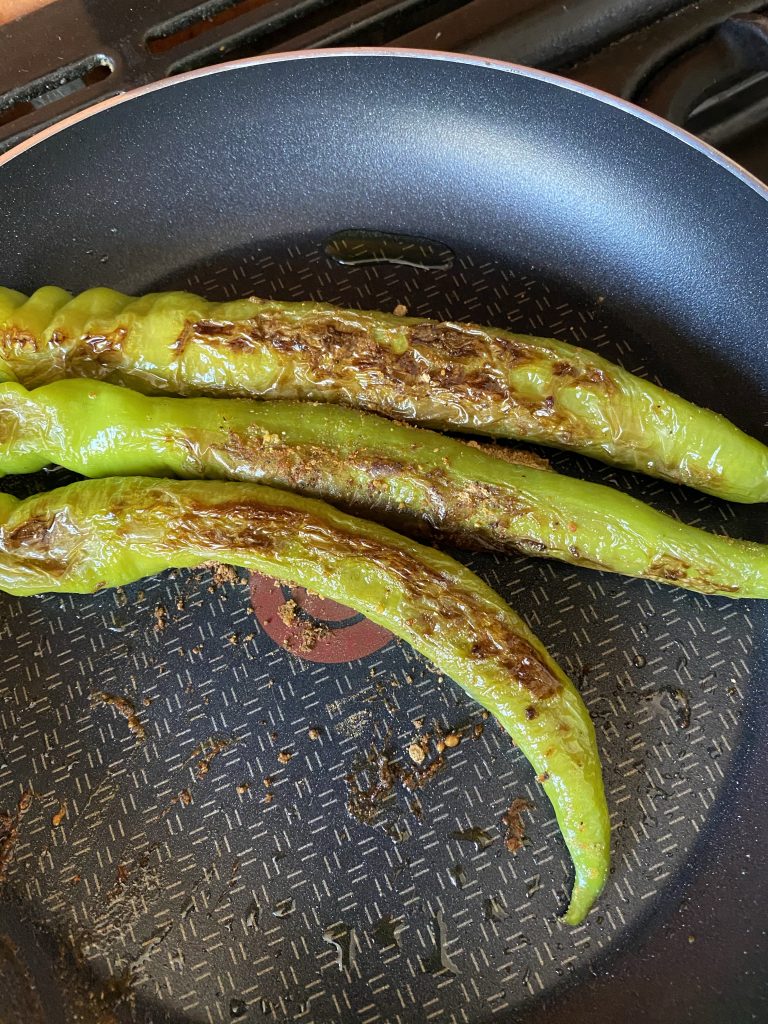 Now serve to impress!